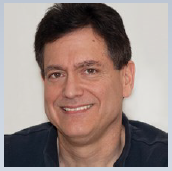 Board Certified Practitioner of NLP, Time Line Therapy® and Clinical Hypnotherapy
Founder & President of InstaCalm, Inc.
Creator of the InstaCalm® Anxiety Relief Program
26 Years of Experience
Tells His Story
Hello… My Name is Charles Beeson and I'm responsible for the content on this website.
First, I'd like to personally Welcome you to "Anxiety Be Gone". It's my sincere hope that you will find this information helpful and just maybe… find my own personal experience with anxiety motivating.
If you're on this page and have a short attention span, stick with me, I want to share with you my story and how this led to what I feel is one of the best "Anxiety Relief" options in the San Jose Bay Area today AND how I owe much of my success in treating patients to the fact that I've been there too!

First, I absolutely love what I do.
I became fascinated with the subject of hypnosis when I was 12 years old, after watching a stage show. I remember mail-ordering a book on hypnotism and when it arrived… my mother grabbing and hiding it, yelling "we'll get sued by the neighbors if you hypnotize their kids".
Well… that really got me going – and one day while she was at the grocery store… I found that book! If you really want to motivate a 12 year old, just tell them they're not allowed to do something with an unreasonable explanation. Under the covers at night and with a flashlight… I memorized every word!
I Was Amazed At How Easily Fear Could Be Vanished
While I was working on my degree in business at The Ohio State University, I basically had a "light bulb moment". People I knew in my own personal circle, were having all kinds of serious issues from anxiety to overeating. I already knew how well hypnosis could help folks change their eating habits. When my first cousin died from obesity, and I might have been able to help her If I just had more knowledge… I felt very guilty. So I bought more books and… read & read.
My interest really began re-awakening, after I helped a fellow classmate alleviate her public speaking fear and get an A+ for her class presentation. So, I skipped my classes… played hooky and took a train to Chicago.
There, I received my first certification training in hypnotherapy from Harry Arrons. I did not know how fortunate I was at the time to have had this teacher as my first… because he went on in his career to be a major proponent in establishing the rules of ethics in my field and urging the importance in working closely with patients' medical doctors.
Things Went South…
Soon after, I move to Atlanta, as I had the opportunity to begin working with clients on a part time basis. It was then that I learned the real art and science of Hypnotherapy was not about the often incorrect perception most people have about Hypnosis, from the movies, but a legitimate alternative to drugs and long-term counseling treatments
It was here, in Atlanta, I developed a keen interest in phobias. I was amazed at how easily the Fear of Public Speaking, Fear of Flying and even Fear of Spiders – could be vanished in just a few sessions. At that time, I had no idea that my real education had not even begun.
Today, it's widely practiced… as you have people like Tiger Woods using Hypnotherapy, to enhance performance or Olympic Athletes, to minimize performance anxiety.
Dreams Can Come True…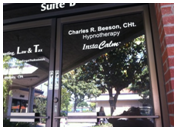 I made one of the most important decisions in my life. I moved for a job opportunity to San Jose, California, the capital of Silicon Valley… where I set out to open a successful Alternative Healing practice.
I was fortunate, in that I had some business success that allowed me to cash in a few stock options a year later, to open up "Master Key Hypnosis Center"… my "Dream Come True". That was 1990.
My Five Minutes of Fame
I went on to study and receive a diploma in Clinical Hypnotherapy at the American Institute of Hypnotherapy and continued on with their doctoral program.
Master Key Hypnosis Center in San Jose, CA, became a huge success with 26 employees and 3 locations. We helped hundreds of folks to lose weight, stop smoking and overcome fears and phobias. Results were very good for the vast majority. I even did a short gig – (my 5 minutes of fame) – on the TV show, "Unsolved Mysteries".
NOT Everything Was Going So Great…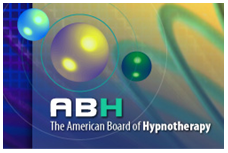 I started having numbness in my feet and began walking with a limp. In the end, I was diagnosed with Multiple Sclerosis. At this time, I could still manage to keep-up the pace with my growing practice.
Fortunately, about that same time, I began learning about a ground breaking study of a collection of methods and techniques for quickly achieving change with a person's emotional state and behavior called, Neuro-Linguistic Programming (NLP).
The Real Education for Charles Beeson Began…
NLP had been developed as a research project at the University of California in Santa Cruz and was beginning to grow in popularity in my field. NLP is about re-engineering the human potential by creating new behavior strategies and emotional states through the use of techniques that can change cognitive thought processes.
The results often achieved with NLP were astonishing! I learned about a Master Trainer of NLP in Hawaii, by the name of Dr. Tad James. I took the training and was certified.
The NLP Industry Makes a Huge Leap Forward…
Dr. James, co-authored a book called,Time Line Therapy® and the Basis of Personality.
This revolutionary new technique is thought by many to be one of the most powerful, but safe methods to alleviating the root cause of many PANIC and ANXIETY Disorders.
The technique itself can be successfully performed in about 2 hours and it alleviates the negative emotional stress many people have with past memories of Anger, Sadness, Fear, Guilt and hurt. … and in my experience… prove to be the root cause of many PANIC and ANXIETY Disorders (INCLUDING PTSD).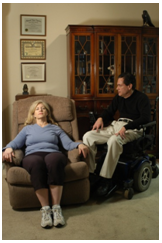 The Shoe is Now On The Other Foot
My Personal Panic Attack Experience… while I achieved great success helping change other people's lives, my own life was about to change in just a few months.
My disability from the MS was progressing, where I soon went from a cane… to a walker… then a wheelchair. At times, I experienced a loss of equilibrium. Like "spinning-in-space". This scary feeling triggered my sympathetic nervous system to flood my brain with adrenaline (the flight or fight response).
"I then started to have panic attacks".
The most fearful time was when I was alone and driving across the Golden Gate Bridge – at night… in San Francisco. I experienced the dizzy feeling and had a full blown panic attack. I remember the fear of crashing through the guard rail and plummeting to my death… my flashing thoughts of the sharks swimming below had my mind screaming in silent terror.
I Eat My Own Dog Food…
There is a saying "I eat my own dog food", which basically means that I use the same treatments I subscribe for my patients. It's the "physician-heal-thyself" scenario. As I started using the NLP techniques on myself, my anxiety and panic became controllable and then… GONE!
(Hint: see similarity to my website name?)
Since this time, I have treated hundreds of sufferers over 13+ years. If you could pardon this slight self promotion… My value to my patients today, is directly related to the quality of my training, 25+ years in direct one-to-one, personal practice and treating my own Anxiety. This is a very rare combination of qualities in this area.
The End Result…
is a system I developed called InstaCalm®. A process of integrated techniques optimized in a series of precise steps… yet customized for each individual.
The success of the InstaCalm® System is a direct result of "real world experience". It is now registered with the US Office of Patents and Trademarks.
One of my first memorable clients was the Stanford University Women's Swim Team using the InstaCalm System™. You can read more about this and other successes on the "AnxietybeGone" Success Stories  page of this web site.
My Reward…
My progression of the MS has completely stopped! Although I remain wheelchair bound, my life is full. My greatest reward is from the satisfaction that YOU ACHIEVE with the results – I promise you. I continue to have the satisfaction and privilege to help hundreds of men and women alleviate their anxiety and panic in usually 4 or 5 sessions. It would be an honor and privilege to earn your trust and help you too!
I sincerely wish you freedom from anxiety with whatever treatment solution you decide on and choose.
Sincerely,
Charles R. Beeson, CHt.
President
InstaCalm, Inc.